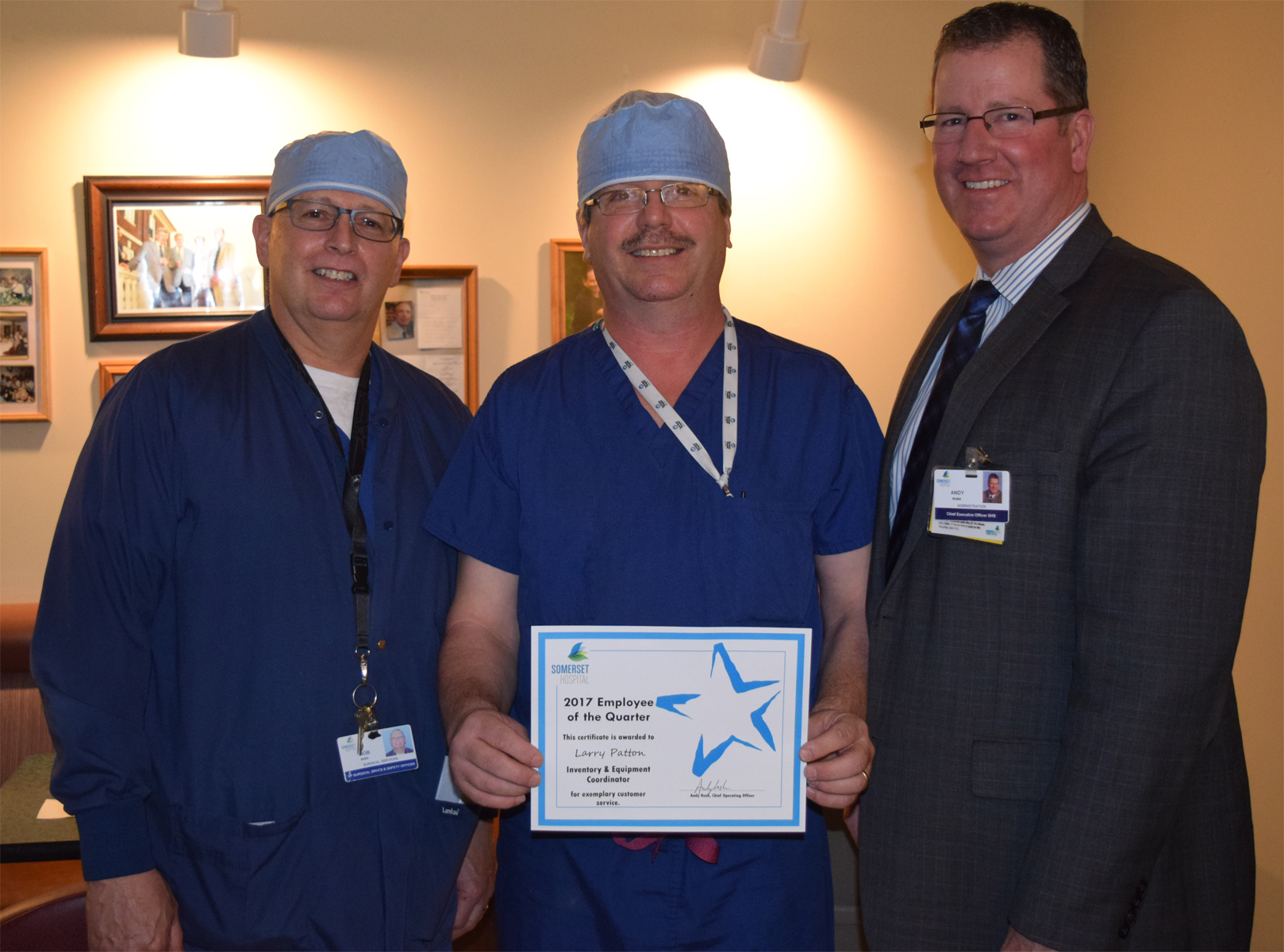 Larry Patton Named Employee of the Quarter
May 8, 2018
Larry Patton is the Somerset Hospital Employee of the Quarter for January to March 2018. He is the Inventory and Equipment Coordinator. Larry was hired on January 8, 1990. He began his career as a Laundry Worker and also worked as an OR Orderly before transitioning to his current position.
Larry was nominated by several members of the OR staff. "Larry is extremely dependable, efficient, punctual, and never shies away from a difficult project or situation," states Dr. Renee Young. "Larry is a very dedicated employee. He goes above and beyond the call of duty," adds Donna Aust, RN.
Larry is now in the running for the Employee of the Year which will be announced in the Fall of 2018.