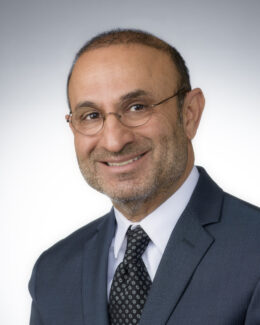 UPMC Somerset Welcomes Gastroenterologist
November 30, 2020
SOMERSET, Pa., Nov. 10, 2020 – UPMC Somerset is pleased to announce that Javad Saadat, M.D., gastroenterologist, has joined UPMC. Saadat provides a wide range of diagnostic and therapeutic endoscopy services. He will begin seeing patients in November.
"Saadat has a long history of providing excellent gastroenterological care to the Somerset community and beyond. I am very excited that he has joined the medical staff of UPMC," said Andy Rush, president of UPMC Somerset.
Saadat earned his medical degree from the American University of the Caribbean School of Medicine in Plymouth, Montserrat, British West Indies. He completed his residency and a fellowship in gastroenterology at Guthrie Robert Packer Hospital in Sayre, Pa. He is board-certified in gastroenterology.
"For the past 26 years, I have been blessed to provide my services to the wonderful people in our area. I am excited and honored to continue this care as a provider with UPMC, a world-leading research and clinical care institution. I will have the opportunity to work alongside some of the finest gastroenterologists," said Saadat.
UPMC Somerset Gastroenterology is located at the Wheeler Family Medical Center, 126 E. Church St., Suite 2100 in Somerset. The telephone number is 814-444-6265.