Executive Management Group
Andrew Rush, MBA, MPT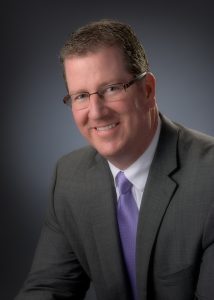 President, UPMC Somerset
Andrew Rush, MBA, MPT serves as the President of UPMC Somerset. He is also the President of Somerset Med Services and Twin Lakes Center for Drug and Alcohol Rehabilitation. For 5 years, Andrew served UPMC Somerset as Senior Vice President and Chief Operating Officer. Andrew started his career with UPMC Somerset in 2000, serving as the Director of Physical Therapy and Rehabilitation Services. He continued his career at UPMC Somerset as the director of various service lines including occupational health, orthopedics, sports medicine, and community outreach. He holds a bachelor of science in exercise physiology from the University of Pittsburgh, a master of science in physical therapy from Saint Francis University and a master of business administration, health care administration from Saint Francis University. He also played professional baseball for six years with the Boston Red Sox and San Diego Padres. He is a member of the American Physical Therapy Association. He also serves as a member of the Allied Health Advisory Council for the University of Pittsburgh at Johnstown, the Exercise Physiology Advisory Board for Saint Francis University and is a member of the Somerset Area Little League Board of Directors. Andrew is married to Jennifer and is the father to three daughters: Sofia, Sydney and Emily. He is a member of St. Peter's Catholic Church.
---
David Bertoty, RN, MSN, NEA-BC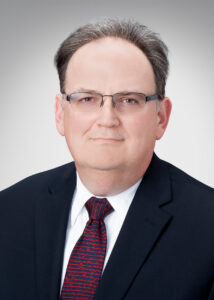 Chief Nursing Officer, UPMC Somerset
David Bertoty, RN, MSN, NEA-BC, serves as chief nursing officer and vice president, Patient Care Services. David has been with UPMC the entirety of his 33-year nursing career. He spent the first 30 years at UPMC Presbyterian in the Emergency Department, first as a staff nurse and then earning promotions to Unit Coordinator, Clinician, Director of Emergency Services, and Clinical Director of Emergency and Trauma Services.
David joined UPMC Somerset in June 2020, leading the Emergency Department, Cardiac Catheterization Lab, Emergency Preparedness, and the Police/Security team. He designed and implemented the COVID-19 vaccination program for our hospital employees and the community, including Somerset County and portions of our three surrounding counties. David also led the redesign of the hospital-wide Emergency Operations Plan.
David earned an associate degree in nursing from the Community College of Allegheny County, a bachelor of nursing degree from Carlow University, and a master of nursing from Waynesburg University.
---
Board of Directors
Board Chair, Krista Mathias
Vice Chair, Mark Bower
Secretary, Tom Skelton
David Burwell, MD, MBA
Jayesh Desai, MD
David T. Martin
David Russell
Mark Yaros, MD