Executive Leadership
Andrew Rush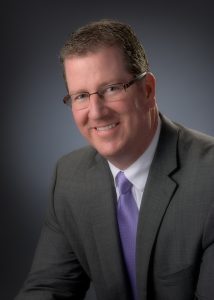 Chief Executive Officer of Somerset Hospital
Chief Executive Officer of Somerset Health Services
Andrew Rush, MBA, MPT serves as the Chief Executive Officer for Somerset Hospital and Somerset Health Services Inc. He is also the President of Somerset Med Services and Twin Lakes Center for Drug and Alcohol Rehabilitation. For 5 years, Andrew served Somerset Hospital as Senior Vice President and Chief Operating Officer. Andrew started his career with Somerset Hospital in 2000, serving as the Director of Physical Therapy and Rehabilitation Services. He continued his career at Somerset Hospital as the director of various service lines including occupational health, orthopedics, sports medicine, and community outreach. He holds a Bachelor of Science in Exercise Physiology from the University of Pittsburgh, a Master of Science in Physical Therapy from Saint Francis University and a Master of Business Administration, Health Care Administration from Saint Francis University. He also played professional baseball for six years with the Boston Red Sox and San Diego Padres. He is a member of the American Physical Therapy Association. He also serves as a member of the Allied Health Advisory Council for the University of Pittsburgh at Johnstown, the Exercise Physiology Advisory Board for Saint Francis University and is a member of the Somerset Area Little League Board of Directors. Andrew is married to Jennifer and is the father to three daughters: Sofia, Sydney and Emily. He is a member of St. Peter's Catholic Church.
---
Senior Managers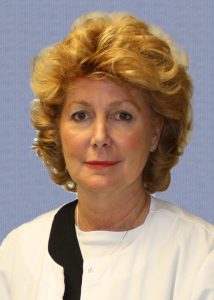 Suellen Lichtenfels
Vice President and Chief Nursing Officer
---
Mark Miller
Vice President of Support Services and Facilities
---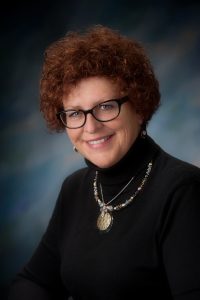 Pamela Ream
Vice President of Administrative Services
---
Board of Directors
Chairman, Krista Mathias
1st Vice Chairman, Mark Bower
2nd Vice Chairman, Tom Skelton
Secretary, Catherine Poorbaugh
Treasurer, Brad Cober
Asst. Secretary/Treasurer, John Cupps
Nathaniel Barbera
Ajay Singh, M.D.
Michelle Moon
Sharon Clapper
Vince Jacob
Fredric Rosemeyer
Linda Fetterolf
Ron Aldom
Bruce Shipley
Suzanne Sturni
Jayesh Desai, M.D.
Mark Yaros, M.D.